Weekly Vietnam Property News (12 – 18 June, 2020)
Petition the city under the eastern city
Ho Chi Minh City People's Committee proposed merging three districts including District 2, District 9 and Thu Duc District into the city under the east.
Prime Minister Nguyen Xuan Phuc has also recently expressed his support for Ho Chi Minh City's proposal for the eastern creative urban area.
East HCMC is currently the place with the most dynamic and dynamic pace of development in the city. There is available a synchronous transport infrastructure system. The position is the gateway of trade with many major economic centers of the region such as Binh Duong, Dong Nai, Ba Ria – Vung Tau …
The Ministry of Construction proposes allowing foreigners to buy tourism real estate in Vietnam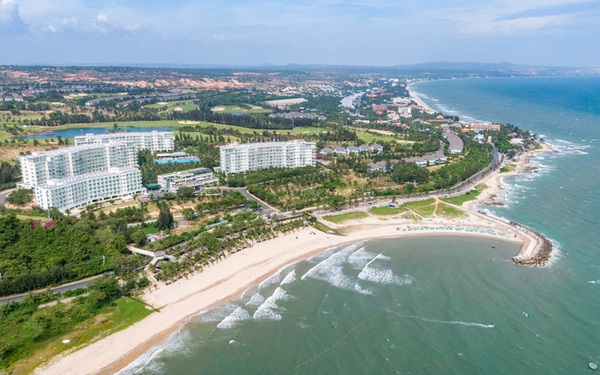 In order to solve difficulties for the real estate market, the Ministry of Construction has launched a series of solutions, both immediate and long-term. Notably, the Ministry of Construction introduced solutions to amend and supplement the Housing Law and Real Estate Business Law 2014 towards increasing the number of houses that foreign organizations and individuals are allowed to own in each apartment building; allow foreign organizations and individuals to buy and own tourist properties in Vietnam.
Regarding this proposal, the Vietnam Real Estate Association (VNREA) has also proposed in writing the National Assembly to consider amending Clause 2, Article 14 of the Law on Real Estate Business in the direction of allowing foreign individuals to buy other properties that are not residential. In addition to the Law on Real Estate Business, the conditions for purchase, lease-purchase and lease of non-residential properties of foreign individuals are required.
"Fire test of gold" of resort real estate
According to some market research units, real estate enterprises in the first months of 2020 due to the impact of Covid-19 have been under pressure and challenges, especially the most serious damage is the group. Enterprises developing resort real estate projects. However, this industry is also considered to recover the earliest after the epidemic has passed.
In fact, the demand for tourism returned after the epidemic and the effectiveness of the stimulus packages has begun to take effect. Simultaneously in many localities, from May 2020, the large and medium resorts are ready and operating again. Many businesses and localities are encouraged to jointly launch programs to stimulate tourism on a large, medium and small scale … in order to attract special attention and motivate tourists to leave; The reality was more bustling than expected when a large number of guests came to the resort after long social isolation.
The tourism industry promises to enjoy many benefits, bringing other industries such as transportation, accommodation, food, and real estate to catch the economic recovery wave. This confirms that investment channels in tourism, such as resort real estate will never be outdated, even more promising.
Compiled from many sources by LOOKOFFICE
For Foreign companies want to invest property or look for an office in Vietnam:
CONTACT US
We offer a free consultation to support you to find an suitable Office For Lease In Ho Chi Minh:
Phone: (+84) 398 716 459 – Available via Whatsapp/ Viber/ Zalo
Email: contact@lookoffice.vn
Facebook: https://www.facebook.com/lookoffice.vn/