Weekly Vietnam Property News (14 – 20/08/2020)
COVID commercial real estate: An opportunity for the hunter
The commercial housing segment in Ho Chi Minh City is facing many difficulties, but at present, it can be seen as a golden time to invest with some qualified investors in the market.
When the market goes down, most real estate developers will keep a cautious sentiment due to market uncertainty, and investment groups or individuals will be quite hesitant due to property purchases. or projects need a large capital. There are also many parts of the investor units that have to sell off their assets and portfolios due to business losses.
This difficult time, from another point of view, is a very good opportunity for businesses or individuals with good financial capacity, with a lot of experience in real estate investment, not only at home and abroad.
With practical policies and guidelines to cover the red carpet for businesses of the Government of Vietnam, this can be considered a golden time for mergers and acquisitions for real estate projects in the city. .HCM in particular and the country in general.
In addition, the improvement of infrastructure will be a powerful push for the expansion and connection of new urban areas, in order to relieve the load of the central areas.
Real estate is still a bright investment channel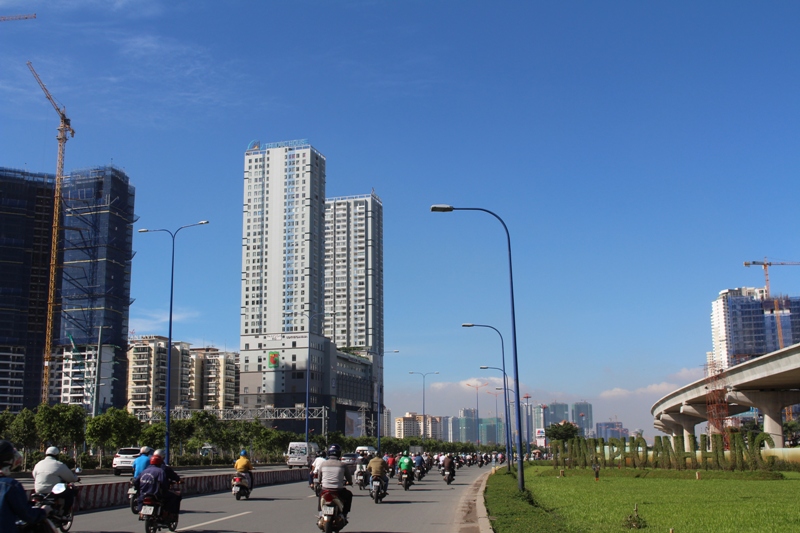 Currently, almost all economic sectors, including real estate, are not immune from the Covid-19 epidemic. However, in the long term, real estate is still an investment channel that is highly appreciated for its potential and outstanding stability.
Although it is also influenced by COVID, the real estate sector still has positive signals. The recent report on the real estate market in the second quarter of 2020 of the Ministry of Construction showed that, despite the epidemic, the real estate price on the market did not decrease but still increased compared to the end of 2019.
Specifically, compared to quarter 1/2020, apartment prices in Hanoi increased by 0.16%, individual housing prices increased by about 0.01%.
In the city. In Ho Chi Minh City, apartment prices increased by 0.25%, of which the high-end apartment segment increased by 0.04%, mid-end apartments increased by 0.64%, and affordable apartments increased by about 0.94%. . Individual housing also increased in price by 0.15%.
The most severely affected by the epidemic, but the prices of tourism and resort real estate remain unchanged compared to 2019.
Meanwhile, industrial real estate increased the most with about 9% year-on-year. In the coming time, many experts believe that industrial real estate will get hotter when a series of technology "giants" of the world such as Apple, LG, Panasonic … are planning to choose Vietnam as a destination for supply chain, post-Covid-19 production.
According to the Ministry of Construction, although there are still difficulties, the real estate market has many opportunities to recover and develop due to the demand for residential properties, production and business establishments, in industrial zones, Tourist resort real estate is still very large.
Agree to the policy of establishing Thu Duc City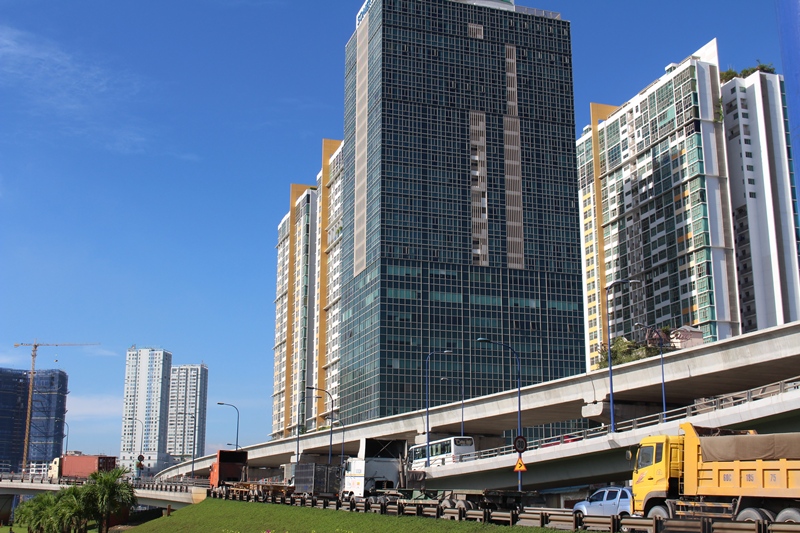 The Standing Deputy Prime Minister agreed to implement the policy of establishing Thu Duc City in Ho Chi Minh City on the basis of the arrangement of districts 2, 9 and Thu Duc.
The establishment of Thu Duc City in the direction of forming a creative, highly interactive urban area is in line with the general policy of digital economic development, capacity building, innovation, and creativity.
In order to attract investment in Thu Duc City, Ho Chi Minh City, it is necessary to clarify the highlights and differences of the new city, not only compared with domestic cities, but also for financial centers, technology in Asia.
The rich in Ho Chi Minh City are pouring money to buy eco real estate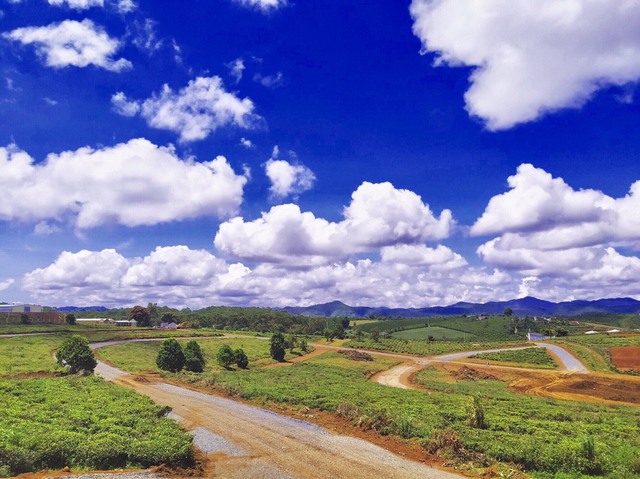 The trend of looking to buy real estate (real estate) associated with nature, ecotourism is blooming among the rich in HCMC. Investors are interested in places with cool weather and fresh nature, 200km from Ho Chi Minh City.
Looking to the highlands, hunting for a second house is a popular trend recently, especially when the Covid-19 epidemic broke out in Vietnam. According to experts, modern life today, with easier remote working, makes young and middle-aged people choose many suitable places to live. The recent Covid-19 epidemic is a test, people have realized more valuable legs. Where to increase the quality of life is also considered a turning point for them.
Therefore, the trend of green living, ecological living is becoming the exchange of rich and successful people. The areas not far from the center of Ho Chi Minh City about 2 hours by car have gradually become places attracting the rich to buy garden land, farmland. Especially the provinces and cities have fresh nature and cool weather. In which, Phan Thiet (Binh Thuan), Ba Ria – Vung Tau or Bao Loc, Da Lat … are becoming such bases. The trend of owning a second home (Second-home) among the rich in HCMC is on the rise.
Reduced land rent when Covid-19 broke out for the second time
In the context of the outbreak of Covid-19 again, the Government has issued an additional package of support for businesses. Most recently, Decision 22 on land rent reduction is considered as a fulcrum for businesses in difficult times.
Subjects of application are enterprises, organizations, households and individuals that are directly leased land by the State under a decision or contract of a competent State agency in the form of annual land rental payment. stop production and business for 15 days or more due to the influence of the Covid-19 (land tenant) epidemic.
Regarding the reduction of land rent, reduction of 15% of the payable land rent of 2020 for the above-mentioned land renters; No reduction will be made on the outstanding land rent of the years prior to 2020 and late payment interest (if any).
Compiled from many sources by LOOKOFFICE
For Foreign companies want to invest property or look for an office in Vietnam:
CONTACT US
We offer a free consultation to support you to find an suitable Office For Lease In Ho Chi Minh:
Phone: (+84) 398 716 459 – Available via Whatsapp/ Viber/ Zalo
Email: contact@lookoffice.vn
Facebook: https://www.facebook.com/lookoffice.vn/