Weekly Vietnam Property News (07 – 13/08, 2020)
Singapore's imprint on the real estate market of Vietnam
Singapore real estate developers are maintaining consistency with their joint ventures in Vietnam, based on a generally healthy economy and an emerging middle class.
In the first 7 months of 2020, Singapore remains the top foreign investor in Vietnam with a total investment of more than US $ 6.44 billion, accounting for 34.1% of the total foreign investment capital into the country.
City-state developers have been a leader in the property market here for the past 20 years, as demonstrated by a variety of large-scale real estate projects such as CapitaLand, Keppel Land, City Development, GuocoLand, Mapletree, Kusto Home, Sembcorp and Ascendas.
In addition, Singapore is also one of the largest investors in industrial property development in Vietnam.
From the beginning of the year until now, despite the heavy influence of COVID-19 worldwide, newcomers to Singapore still keep an eye on the Vietnamese market with a series of new investment plans.
Vietnam real estate is full of potentials
In the past 10 years, foreign direct investment (FDI) in Vietnam has continuously increased. Due to the current pandemic coronavirus, this flow is slower from the beginning of the year until now. However, if the pandemic is contained, this source could be resumed by the end of 2020.
Mr. Khanh Nguyen, senior director of capital market of JLL Vietnam, said that the real estate market in Vietnam has had many positive signs thanks to its active integration with multilateral free trade agreements. encourage foreign investors to enter Vietnam.
The loosening of regulations allowing foreigners to buy houses in Vietnam is also expected to increase the liquidity of high-end real estate products in the market.
According to Boston Consulting Group, Vietnam's middle and wealthy class is growing rapidly. It is expected that by the end of 2020, more than 33 million Vietnamese people will be middle and well-off, accounting for 43% of the total population.
Growth of the middle and well-off class in Vietnam is estimated at 12.9% – the highest growth rate in the region. This will be a big movement for the proliferation of high-value assets including real estate.
Lim Hua Tiong, CEO of Frasers Property Vietnam, told VIR that thanks to the country's strong and relatively stable economy, the country's real estate market is growing healthy and still attractive. investors, especially those from abroad.
"Real estate has always been ranked in the two leading areas in terms of registered foreign direct investment (FDI) capital. In addition, more and more reputable investors are entering the real estate market and consider Vietnam as their main development area, "said Mr. Tiong.
"Of course, the pandemic has affected the commercial and hotel sectors. However, we believe it will recover faster than peers. The strong urbanization story keeps the residential market stable while the solid economic foundations support huge demand on the industrial front, "he added.
The elite are willing to pay luxury real estate
Vietnam's strong economic growth for many years has created a large number of rich and high-income people. They have a need for high-quality luxury housing.
According to Knight Frank's "The Wealth Report 2019", Vietnam had $ 12,327 millionaires in 2018, up 23% from five years ago. It is forecasted that by 2023, the number of millionaires in Vietnam will increase to 15,776 people. The needs and willingness to pay of this class is increasing, especially with the place to live.
Therefore, luxury real estate is forecasted to be a segment with the largest attraction and potential to increase the most value in the near future.
80% of foreigners buy houses in HCMC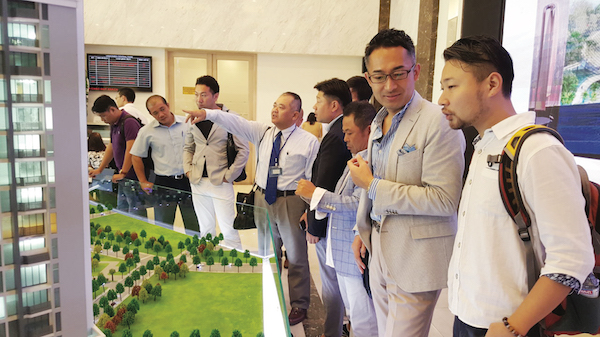 According to preliminary statistics of Ho Chi Minh City Real Estate Association (HoREA), from 2015 until now, 12,335 products have been sold to foreign organizations and individuals.
Statistics of the Association are performed in 17 major real estate groups and enterprises. If assuming that the 17 above-mentioned groups and enterprises account for about 70-80% of the market share of houses sold to foreign individuals, it is possible to estimate the number of houses that foreigners have bought in the past 5 years. for the whole country, only about 14,800 – 16,000 units.
In which, five big corporations, Vingroup, Novaland, Phu My Hung, CBRE, and Hung Thinh, are chosen by many foreigners to buy houses, with 10,571 houses, accounting for 85.7% of the total number of houses sold to foreigners. Vingroup accounts for 40%, the highest.
Compared with the data reported on the real estate market nationwide for 10 years (2009-2019) of the Ministry of Construction, there were 5,000 housing projects with 3,774,000 houses, on average every 5 years of development. about 787,000 houses. If compared with the number of 16,000 houses that foreigners have bought in the past 5 years, it only accounts for 2% of the total number of houses.
Since then, HoREA commented that in fact there has been no wave of foreigners buying houses in Vietnam in the past 5 years. Only projects in urban areas, residential areas, high-end, modern condominiums with full services, utilities, security and safety, convenient transportation, can attract foreigners to choose. choose to live or buy a house.
HCMC is the locality that attracts the most foreigners to buy houses, accounting for about 80% of the total number of foreigners buying houses in Vietnam.
Coastal real estate prices increased dramatically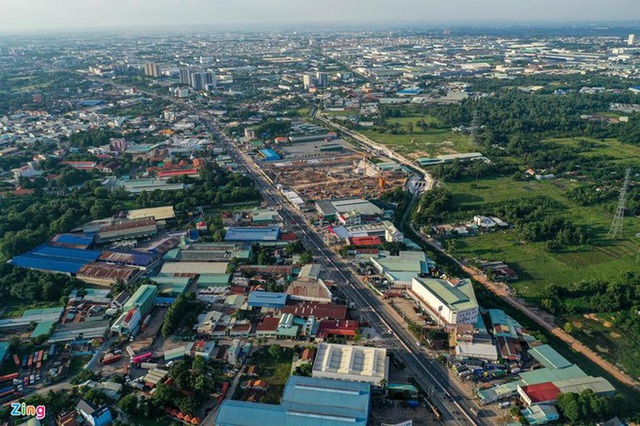 Bordering with Ho Chi Minh City, Binh Duong real estate is considered even more exciting when in 2020 is forecasted to have more than 100 licensed real estate projects. Although the number of projects is relatively large, apartment prices still show no signs of cooling. If counting from the second quarter of 2019, many projects opening for sale for the first time have offered prices from 37 to 40 million VND / m2.
In fact, the real estate in the suburbs has increased due to the influence from the limited supply of Ho Chi Minh City, leading to many investors forced to "fishing off the shore". Next, the infrastructure of the new districts of Ho Chi Minh City is invested more synchronously, which also affects the real estate prices of neighboring localities.
On the other hand, it can be seen that real estate in suburbs is being pushed up much higher than its actual value. That is because speculators take advantage of "following", "blowing prices" while local people are difficult to benefit directly from the social infrastructure system and utilities. Real buyers need to be awake not to have to "trick" and pay attention to the legality of the project, the credibility of the investor before deciding to "down money".
Ho Chi Minh City is ready to fund land to expand the infrastructure at IPs and EPZs, attracting investment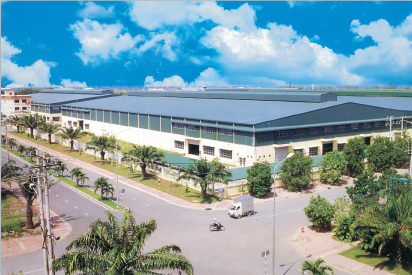 Ho Chi Minh City government promises to offer competitive land rental and other incentives in industrial zones (IZs), export processing zones (EPZs) in addition to improving the business environment and simplifying procedures. to attract investment.
The city has dedicated lands to be able to build infrastructure to serve investors in industrial zones, according to the city's People's Committee.
17 of the city's 19 planned EPZs and IZs are in operation with nearly 1,800 hectares for investors.
It is expected that by the end of this year, the city will have 23 EPZs-IZs with a total area of ​​5,797.62 ha.
Experts believe that the city should convert to newer models of industrial parks and export processing zones to continue attracting investment, and at the same time ensure appropriate incentives in the transition process.
According to the General Statistics Office, the city attracted $ 1.6 billion of FDI in the first five months of the year, ranking third in the country, behind only Bac Lieu ($ 4 billion) and Ba Ria-Vung Tau (1.9). billion USD).
Vietnam still attracts foreign investors to continue investing, especially in the southern economic center including Ho Chi Minh City, despite the pandemic.
Experts said that the city expected to receive the post-pandemic investment wave when American, European, and Japanese investors moved their production lines to Vietnam.
Compiled from many sources by LOOKOFFICE
For Foreign companies want to invest property or look for an office in Vietnam:
CONTACT US
We offer a free consultation to support you to find an suitable Office For Lease In Ho Chi Minh:
Phone: (+84) 398 716 459 – Available via Whatsapp/ Viber/ Zalo
Email: contact@lookoffice.vn
Facebook: https://www.facebook.com/lookoffice.vn/