Weekly Vietnam Economy News (17 – 24 May, 2020)
Vietnam ranks 2nd in the top 10 fastest growing rich markets
Vietnam ranked second among the world's top rich markets for individuals with very high net worth over the past decade. Last year, Vietnam's economy expanded at 7.02%, the second highest in the last decade after a record of 7.08% in 2018, Vietnam had 25,727 millionaires last year, an increase of 12% compared to a last year. Of these, 458 has a net worth of over $ 30 million, up 7% from a year ago. The nation's average annual growth rate of people with a net worth of $ 5-30 million, classified as a very high net-worth population (VHNW), reached 13.9% over the period 2010-2019.
Where to invest after leaving China?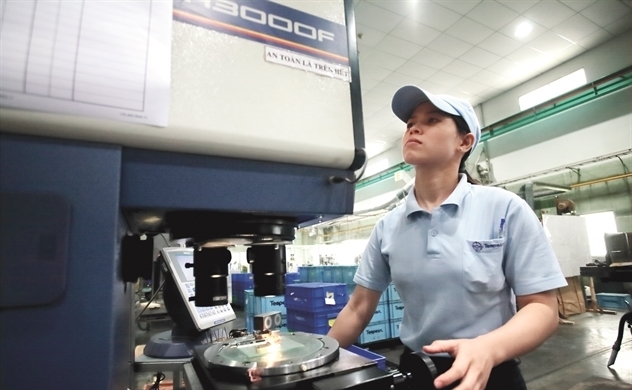 A U.S. Chamber of Commerce report published in 2019 shows that one-third of US companies plan to cancel or postpone investment in China, and 40% said they will transfer part or all of their production capacity. exported from China. New destinations under consideration are Southeast Asia and Mexico.
In the scenario, Vietnam's foreign investment capital will be higher than the level of 38.02 USD achieved in 2019. In the first quarter of 2020, Vietnam has attracted 5.3 billion USD of FDI.
Vietnam topped the list of newly selected destinations by 42.3% of the 122 Japanese businesses surveyed. Others include Thailand (20.6%), Philippines (18.6%) and Indonesia (16.5%),
Covid-19 is expected to help Vietnam receive more FDI projects because the fear of coronavirus will cause investors to consider transferring capital flows. Meanwhile, Vietnam has been praised by the international community in its fight against disease.
In the long run, Vietnam will still attract foreign investors thanks to its low-cost workforce, stable macroeconomic and improved business environment. Operating costs in Vietnam are cheaper than other ASEAN countries. The stable local currency is also a plus factor to help Vietnam become more attractive in the eyes of foreign investors. Investors are always interested in exchange rates because they want to remit profits abroad.
Investors consider Vietnam a safe investment destination after COVID-19
According to experts, investment is predicted to flow into four industries: information technology and technology , electronics, e-commerce and logistics, and consumer and retail goods.
Optimize the investment flowing into Vietnam, especially from large multinational corporations and high-tech companies. Attracting foreign investment with high technology and high value-added projects is an essential trend. Attract selective projects, targeting large multinational groups using advanced and environmentally friendly technologies.
The Government leader asked to develop a project to solve bottlenecks for investors such as land clearance and human resources. Governments, localities and industries must create the optimal conditions of production, necessary and attractive incentives, administrative procedures and human resources.
Next Week EVENT: The 5th Vietnam Int'l Cafe Case Show – HCMC, 28 – 30 May 2020
Time: 28 – 30/05/2020
Location: Saigon Exhibition and Convention Center (SECC) No. 799 Nguyen Van Linh, Tan Phu Ward, District 7, Ho Chi Minh City
Booth: 150
Number of enterprises: 100
Organizer: Export Forum Vietnam Co., Ltd
Product: Ingredients, food and drinks (carbonated
drinks, coffee, chocolate, milk, desserts, preparation ingredients, spices, fruit juices, ice cream, sugar and sweeteners, teas, fermented fruit juice, cakes, raw materials and baking materials, yogurt); Sanitary equipment, water purification and cooling (water filtration systems, cooling equipment and refrigeration system); Machinery for coffee production and processing, food processing (coffee shelling machines, coffee makers, grinders, automatic cutters, packaging machines, bakers, scrapers and molds, mixers , Ice cream machines,); Kitchen appliances (oven, blender, tea maker, coffee maker, boiler,household appliances); Testing and measuring instruments, labels and boxes, cups, catering equipment, coffee interiors, consulting, franchising, equipment, cameras, camcorders, newspapers, magazines, communications
Compiled from many sources by LOOKOFFICE
To read more economy news for business and investment in Vietnam, you can click here: https://lookoffice.vn/economy-business-investment/news/
For Foreign companies want to start or expand businesses and look for an office in Vietnam:
CONTACT US
We offer a free consultation to support you to find an suitable Office For Lease In Ho Chi Minh:
Phone: (+84) 398 716 459 – Available via Whatsapp/ Viber/ Zalo
Email: contact@lookoffice.vn
Facebook: https://www.facebook.com/lookoffice.vn/