Weekly Vietnam Economy News (15 – 21 June, 2020)
Most Southeast Asian economies plunged into recession, rebounding in 2021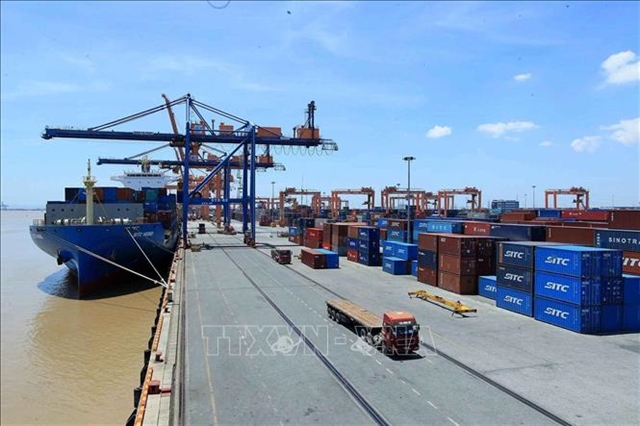 According to a report by the Institute of Certified Public Accountants in England and Wales and Oxford Economics, Vietnam will be a least affected pandemic of all countries in Southeast Asia, although it is not avoided from a sharp decline in trade flows.
Global coronavirus outlook: After the Outbreak report, most regional economies will fall into recession in the first half of 2020 due to the severe impact of the outbreak.
However, growth is expected to return to an average of 8% by 2021, supported by fiscal stimulus and monetary easing packages.
A prolonged COVID-19 outbreak will see world GDP drop by 4.7% by 2020, more than double the effects of the 2008 global financial crisis and the biggest recession in the world. history after the war.
Similarly, most Southeast Asian economies will fall into recession in the first half of 2020 and record a 1.9% decline this year.
Vietnam is willing to benefit from the change in the production of multinational companies, although the impact of the slowdown on global demand will continue to weigh on its supply chain and manufacturing sectors.
ADB believes that Vietnam's growth in 2020 will remain the highest in Southeast Asia
The Asian Development Bank (ADB) recently forecasted Vietnam's economic growth this year will be 4.1%, 0.7 points lower than the April estimate but still the highest expected level in Southeast Asia.
Vietnam's economy attracts foreign investment
Vietnam is like a rising star, responding to all factors to improve its economic image and attract more foreign investment, according to an article published by The Times of India.
Vietnam is emerging rapidly as a favorite destination for multinational companies, they stressed, adding that Southeast Asia is accelerating its economic engine and has restarted domestic tourism.
The IMF predicts that Vietnam will have 2.7% economic growth in 2020, while the World Bank has closed at 4.9% – much larger than its regional peers.
Vietnam has a surplus of nearly 2 billion USD in May
The General Department of Customs has reported that Vietnam had a trade surplus of 3.53 billion dollars in the first five months of this year.
Preliminary department data shows that Vietnam earned US $ 19.19 billion from exports in May, up 9.1% over the same month last year, and imported goods worth US $ 18.18 billion, down. 0.9%.
The review period showed that Vietnam's export value decreased by 0.9%, compared to the same period last year, to nearly 100.21 billion USD, while import value decreased by 4.6% to 96.67 billion. USD.
Notably, there are five commodity groups with export turnover of US $ 1 billion or more, including computers, electronic products and components; phones and accessories, textiles, machinery, equipment, tools and spare parts, footwear.
The United States is still Vietnam's largest importer, with sales reaching US $ 24.6 billion, up 8.2%. China followed the United States with a turnover of 16.3 billion USD, up 20.1%.
Meanwhile, countries exporting goods to the European Union (EU) and ASEAN decreased by 12% and 13.4% respectively, with 12.9 billion USD and 9.4 billion USD.
May data showed that export markets have started to increase in the context of coronavirus novels being gradually controlled in some markets.
Vietnam's GDP will increase by 5.3% this year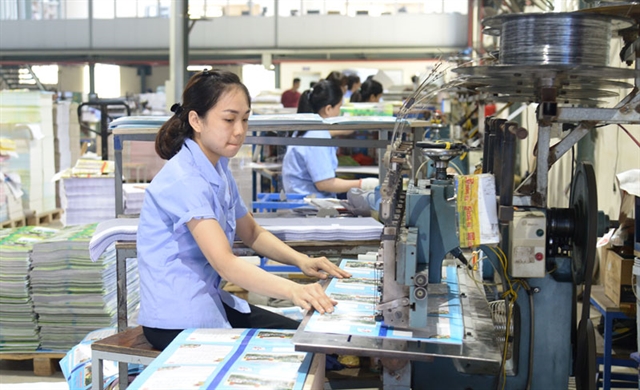 The Vietnam Institute for Economic and Policy Research (VEPR) forecasts that Vietnam's gross domestic product (GDP) will increase by 5.3% this year in the Vietnam economic report 2020 published on July 17. June in Hanoi.
The institute came up with this optimistic scenario because Vietnam ended its social isolation in April, earlier than expected in late May. That has allowed economic activities to gradually return to normal.
However, economic activities in the fields of tourism, accommodation, and passenger transportation are gradually recovering. The worst effects of COVID-19 are expected to decline in the second quarter, according to the report.
In the second scenario of economic development, the national GDP growth rate will be 3.9% if many important economic and financial centers in the world extend the locking period to the end of the third quarter and even to the fourth quarter of this year.
With this scenario, the pandemic will create more serious impacts on agriculture, forestry, fishery, production, processing and services.
In the worst case scenario, the research institute estimates that GDP growth will be only 1.7%.
VEPR also forecasts national inflation this year will be at 3.5-4%.
This Week Event: THE INTERNATIONAL EXHIBITION VIETBUILD 2020 – PHASE 1
Time: 24 – 28/06/2020
Location: Saigon Exhibition and Convention Center (SECC) No. 799 Nguyen Van Linh, Tan Phu Ward, District 7, Ho Chi Minh City
Organizer: Vietbuild Construction International Exhibition Organization Joint Stock Company
Product: Construction, construction materials, real estate and interior and exterior decoration
Compiled from many sources by LOOKOFFICE
To read more economy news for business and investment in Vietnam, you can click here: https://lookoffice.vn/economy-business-investment/news/
For Foreign companies want to start or expand businesses and look for an office in Vietnam:
CONTACT US
We offer a free consultation to support you to find a suitable Office For Lease In Ho Chi Minh:
Phone: (+84) 398 716 459 – Available via Whatsapp/ Viber/ Zalo
Email: contact@lookoffice.vn
Facebook: https://www.facebook.com/lookoffice.vn/