Weekly Vietnam Economy News (13 – 19/07, 2020)
Foreign capital funds seek to enter Vietnam's retail market
With a scale of nearly US $ 180 billion and an annual double-digit growth rate, Vietnam's consumer retail market is being tightened by foreign investors.
The General Statistics Office reported that Vietnam's retail sales of goods were estimated at more than 3.7 million billion dongs (equivalent to 161.7 billion USD) last year, an increase of nearly 18.9 billion USD (equivalent to 12.7 billion USD). %) compared to 2018.
This is the fourth consecutive year the market has a growth rate of over 10% and is expected to continue to grow and reach 180 billion USD this year.
Recently, Arisaig Asia Consumer Fund Limited said it had invested in three new businesses in Asia, including Saigon Beer-Alcohol-Beverage (Sabeco), but the investment was not disclosed. Previously, the fund continued to increase its ownership in Mobile World Investment Group (MWG) from the beginning of last year. Besides, the company also holds 28.8 million Vinamilk shares, worth 3.3 trillion dongs (US $ 143 million).
Besides Arisaig Asia Consumer Fund, many foreign corporations and funds are seeking places to pour capital into the Vietnamese consumption retail pie.
Water industry attracts investment
The water supply and sewerage industry is attracting investment thanks to high-profit margins and good growth potential.
According to the Ho Chi Minh City Securities Corporation (HSC), the water industry has a positive outlook as the urbanization rate and population increase rapidly leading to higher demand for industrial production and consumption of clean water.
The compound annual growth rate (CAGR) of the water sector in 2017-2020 is 43% for industrial production and 35% for clean water consumption.
HSC says more than 80% of businesses in the industry have a gross profit margin higher than 30%. In the first quarter of this year, the companies with the highest gross profit margin were Vinh Long Water Supply Joint Stock Company with 65%, Thai Nguyen Water JSC with 58%, and Viwasupco with 47%.
With the positive growth prospects of the water supply industry, many foreign investors have increased their ownership in local water companies in the Vietnamese stock market.
Ho Chi Minh City wants to develop supporting industries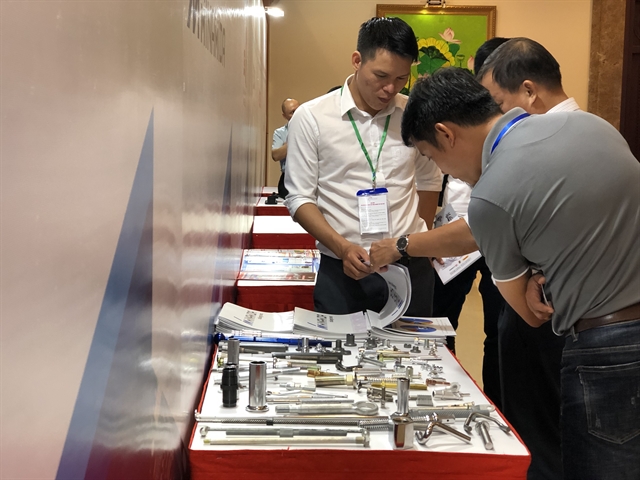 Faced with a disruption in material imports due to the Covid-19 pandemic, many foreign companies are increasingly seeking local sources. This will be an unprecedented opportunity for local businesses in supporting industries to participate in the supply chains of foreign companies.
According to the Department of Industry and Trade, Ho Chi Minh City in recent years has applied many mechanisms and policies to support supporting industries, including programs to connect domestic suppliers with water producers. out.
Many foreign corporations are committed to sending experts to allow Vietnamese businesses to improve their production capacity. Since 2018, CSID has partnered with foreign companies to help local businesses improve production capacity, reduce the rate of defective goods, and minimize management weaknesses.
As a result, more than 30 city companies have joined the supply chains of Samsung, Schneider, Sony, Honda, Sanyo and others.
In addition to government support, local suppliers are constantly striving to improve their capacity to allow them to integrate more deeply into the global value chain.
The number of municipal companies supplying foreign companies The global supply chain has increased significantly.
According to foreign companies, Vietnamese companies have made great progress in the production of industrial support products.
Many Vietnamese companies are confident of introducing their products to foreign companies, and not only simple products such as screws, molds and plastic packaging, but also high value-added products such as motor cores, electronic chips and circuit boards.
In order to promote the development of supporting industries, the Ministry of Industry and Trade is drafting an investment stimulation program for 2021 – 25 for industrial enterprises to support the improvement of production technology and equipment. Many products meet the requirements of global corporations and participate in the global supply chain themselves.
Supporting industry is key to raising the value of industrial production, and promoting them is crucial to attracting many giant foreign investors into the city.
Vietnam can recover its growth before COVID-19 next year: McKinsey
Two factors have combined to blow COVID-19 into the Vietnamese economy. For one, the country has succeeded in containing viruses. In fact, the reports underline that the last report on community transmission of Covid-19 in Vietnam was two months ago.
The door lock in Vietnam only lasted three weeks and the country was one of the first countries to open a business.
The second favorable factor is the state of Vietnam's consumer market, the company added that a growing middle class with money has led to a boom in the country's consumer market, to the point where Domestic spending accounts for nearly 70% of Vietnam's GDP.
Meanwhile, more than 40% of Vietnam's GDP, driven by spending on basic necessities, remained strong during the crisis and is expected to remain stable in its context.
Both of these factors mean that maintaining the ship is relatively less challenging for Vietnam in the context when the global supply chain is unbalanced and Vietnam's export keys are affected by the closure. in China and other key markets, leading to a 21% decrease in Foreign Investment for Vietnam in the first three months of this year.
The forecast shows that most economies will increase and operate by the end of this year, while a level of momentum will accumulate by mid-2021. Provided that there is no second wave of infections, Vietnam may be up and running during this period. In fact, the Asian Development Bank, the World Bank, and the International Monetary Fund all predict that Vietnam could achieve GDP growth of up to 7% next year, the company said.
M&A deals are expected to thrive in Vietnam after Covid-19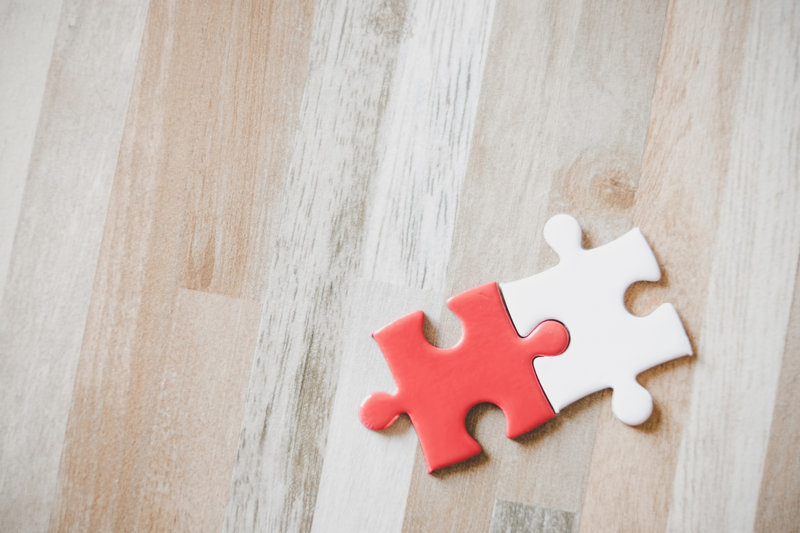 The longing for mergers and acquisitions (M & A) in Vietnam was not diminished by the Covid-19 pandemic.
With Vietnam's safe and stable investment environment before and even during the global pandemic, Vietnam is in a position where M & A activities can be expected to grow strongly after Covid- 19, according to PwC Vietnam.
Meanwhile, the impact of the Covid-19 pandemic is drastically changing the global economic context, disrupting the M & A environment, and opening up new agreement considerations for any stakeholder.
The combination of the initial shock keeps businesses focused away from large investments and constant efforts to prevent viruses in different parts of the world have given the whole deal a boost. domestic and international.
However, after this period, the need for companies to divest and restructure the balance sheet will create opportunities. Firms that conduct transactions in uncertain times may outperform their peers – PwC analysis of companies acquired during the recession shows.
As companies, private equity firms and other investors begin to reassess their portfolios and strategies, appetite will increase as others decide to sell to focus on activities. their core business. Those in a strong position will consider acquiring and agility to capture the market during a recession.
In the context of ongoing disruptions in the global economic context, the results from the POC CF CF Pulse survey conducted in June 2020 show that there is still a stable M&A appetite. 85% of companies responded that they did not change the M&A strategy due to the Covid-19 pandemic.
Foreign investors are expected to own 35% of the shares of oil and gas companies
The Ministry of Industry and Trade (Ministry of Industry and Trade) proposed that the Government allow petroleum enterprises to transfer shares to foreign investors, but not exceeding 35%.
This proposal is part of the draft amending and supplementing a number of articles in the Government's Decision No. 83/2014 / ND-CP on petroleum trading, creating favorable conditions for foreign investors to participate. Distributing gasoline in Vietnam.
In a report submitted to the Government, the Ministry of Industry and Trade said that petroleum is a strategic commodity, greatly affecting people living and energy security, so they carefully calculated the appropriate time to allow Foreign investors to participate in the local distribution network.
When Vietnam joined the World Trade Organization (WTO) in 2007, petroleum was an area in which it did not commit to opening the door to domestic enterprises to have opportunities to develop, build facilities and hold positions. important in the petroleum distribution system in the country.
Today, after 13 years, Vietnam has opened its doors to foreign investors to take a position in most vital areas like electricity, oil, and gas, and aviation, the Ministry of Finance's report said in the report.
The ministry said the Prime Minister had just approved the participation of foreign investors during a number of huge state-owned enterprises, including Vietnam Oil and Gas Group with 35% and Vietnam National Oil and Gas Group with 20%. This participation has contributed significantly to improving corporate governance, improving efficiency and competitiveness.
The ministry said foreign investors engaged in life are expected to help domestic businesses attract capital, technology, and business management skills.
Compiled from many sources by LOOKOFFICE
To read more economy news for business and investment in Vietnam, you can click here: https://lookoffice.vn/economy-business-investment/news/
For Foreign companies want to start or expand businesses and look for an office in Vietnam:
CONTACT US
We offer a free consultation to support you to find a suitable Office For lease In Ho Chi Minh:
Phone: (+84) 398 716 459 – Available via Whatsapp/ Viber/ Zalo
Email: contact@lookoffice.vn
Facebook: https://www.facebook.com/lookoffice.vn/