Weekly Vietnam Economy News (10 – 16/08, 2020)
A Strategy for New FDI Trends in Vietnam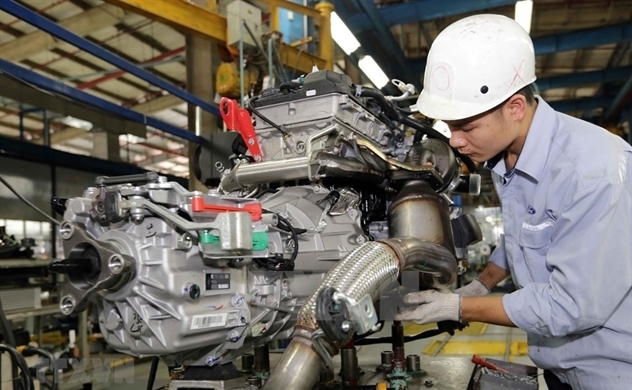 A report by VNDirect Securities Company recently published, citing foreign sources, shows that Google and Microsoft are moving some production lines from China to Vietnam and Thailand.
Regarding Japanese investors, the JETRO survey showed that 63% of operating Japanese enterprises wanted to expand their investment scale in Vietnam.
Meanwhile, the Japanese government has started a program to assist Japanese businesses to relocate their factories out of China.
As the US-China relationship worsened and the trade war escalated, there was much discussion in the US and other countries about how to reduce dependence on the Chinese economy and companies. from china.
USABC, representing 160 member enterprises, highly appreciated investment opportunities in ASEAN and Vietnam, emphasized the important position of ASEAN in the Indo-Pacific region, and ASEAN became a trading partner. the 4th largest and the No. 1 investment destination in the region for the United States.
Vietnam has taken steps to attract foreign investors in the new FDI redirection trend. Prime Minister Nguyen Xuan Phuc has set up a Working Group to promote foreign direct investment (FDI).
Vietnam has resumed a number of commercial routes, creating favorable conditions for foreign experts to enter Vietnam to carry out investment projects.
Vietnam expects a new wave of foreign investment to be imminent
At the end of July, the news that 15 Japanese companies received support from the Government to move to Vietnam from China became a hot topic in the media.
According to the Japan Foreign Trade Organization (Jetro), they are more than 80 businesses moving out of China that will receive subsidies under the Japanese Government program.
It said this was a move to diversify the supply chain to different countries as many companies witnessed supply chains being disrupted by the COVID-19 pandemic outbreak and spread especially in China. National.
The Japanese government will provide a total of 70 billion yen ($ 653 million) to help 87 companies move production lines out of China, Nikkei said.
But not only Japanese companies but also many Korean, European, and American companies have also recently chosen Vietnam as an investment destination to diversify their supply chains.
Japan has always been one of the top foreign investors in Vietnam. In the first half of this year, it was the fourth-largest foreign investor with US $ 1.46 billion.
According to the data of the Ministry of Planning and Investment, the total foreign investment in the first half of the year was worth 18.47 billion USD.
In the first five months, despite the worldwide COVID-19 epidemic, foreign investment reached a four-year high of $ 16.74 billion and up 61 percent year-on-year.
The fact that many foreign enterprises come to Vietnam, especially Japan, shows that a new FDI wave has begun.
The new resolution promotes the development of supporting industries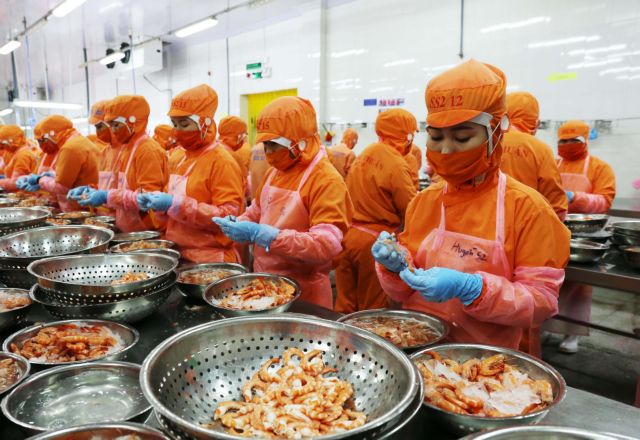 Vietnam will have 2,000 enterprises capable of directly supplying components to multinational corporations for a period of 10 years.
Prime Minister Nguyen Xuan Phuc has just signed a resolution to promote the development of supporting industries.
These companies have supplied essential, high-quality components to larger firms for them to conduct business in Vietnam.
The resolution sets out that by 2025, Vietnamese enterprises can produce highly competitive supporting industrial products, meeting 45% of essential needs for domestic production and consumption, accounting for about 11% of industrial production value by 2025.
It is expected that about 1,000 enterprises are capable of directly supplying assembly enterprises and multinational corporations, of which domestic enterprises account for about 30% by 2025.
By 2030, supporting industry products will meet 70% of demand; accounting for about 14% of industrial production value.
Approximately 2,000 enterprises have the ability to supply directly to assemblers and multinational corporations nationwide by 2030.
High technology sector welcomes investment wave from Korea
Recently, investors from and localities in Korea (Korea) have conducted many investment promotion activities in Ho Chi Minh City, Dong Nai, and Binh Duong when capital sources, especially for the public sector. high technology started to switch to Vietnam.
Investors from and localities of Korea (Korea) have conducted many investment promotion activities in Ho Chi Minh City, Dong Nai and Binh Duong in recent times when capital sources, especially for the high-tech industry, moving to Vietnam.
Analysts note that Vietnam continues to benefit from production chains moved into the country. South Korean giants like Samsung and LG are also building research and development facilities in Vietnam, proving that they are moving up in the value chain and attracting high-quality foreign investment. high.
The southern province of Dong Nai is one of the most important destinations for Korean investors. It is currently home to 400 Korean projects worth more than 6.6 billion USD, becoming the largest investor among 43 countries and territories pouring capital into the province.
South Korea ranks 5th among countries and territories investing in Binh Duong, with more than 800 projects, worth nearly $ 3.2 billion.
Compiled from many sources by LOOKOFFICE
To read more economy news for business and investment in Vietnam, you can click here: https://lookoffice.vn/economy-business-investment/news/
For Foreign companies want to start or expand businesses and look for an office in Vietnam:
CONTACT US
We offer a free consultation to support you to find a suitable Office For lease In Ho Chi Minh:
Phone: (+84) 398 716 459 – Available via Whatsapp/ Viber/ Zalo
Email: contact@lookoffice.vn
Facebook: https://www.facebook.com/lookoffice.vn/