Weekly Vietnam Economy News (1 – 7 June, 2020)
Vietnam is a safe destination for high-quality FDI: FDI attraction reaches nearly 14 bln USD in five months
Vietnam is considered a "good land" for high quality foreign direct investment (FDI) in the pandemic after COVID-19.
According to IMF experts, many large international corporations are seeking investment opportunities to diversify their supply chains. Vietnam has emerged as one of the brightest candidates to welcome this capital flow thanks to its success in COVID-19 prevention and control.
In addition, positive economic prospects after reopening, large population size, and increasing number of people joining the middle class are also favorable factors to help Vietnam attract investment.
Vietnam has been considered a safe destination by foreign investors looking to relocate and diversify operations thanks to its stable policy framework and success in controlling the COVID-19 outbreak.
According to the MPI's Foreign Investment Agency (FIA), in the first five months of this year, Vietnam has collected US $ 13.9 billion of newly registered, newly added capital, and capital contribution capital. foreign. Although this figure decreased by 17% compared to the same period last year, it is still higher than the figures of the same period in 2016 (US $ 10.1 billion), 2017 (US $ 12.1 billion) and 2018 (9.9%). billion USD).
The capital flow is expected to increase once again thanks to drastic measures of the government. to seize the opportunity from the wave of global investment relocation.
This period saw 1,212 newly registered projects with a total registered capital of 7.44 billion USD, down 11.1% in the number of projects but up 15.2% in capital value.
Meanwhile, the current 436 projects are allowed to increase investment capital by more than US $ 3.45 billion, up 31.4% per year.
According to the agency, the disbursement of foreign investment capital reached 6.7 billion USD in 5 months, equivalent to 91.8% last year.
Foreign investors committed to pouring capital into 18 sectors, in which manufacturing and processing led with nearly US $ 6.87 billion, accounting for 73.6% of total capital. Next is electricity production and distribution (3.92 billion USD); real estate (800 million USD); and wholesale and retail ($ 776 million).
Of the 54 localities that received foreign investment during this period, the southern province of Bac Lieu ranked first with 4 billion dollars. The southern province of Ba Ria-Vung Tau ranked second with 1.93 billion dollars and Ho Chi Minh City ranked third with 1.6 billion dollars.
National IIP increased by 11.2% in May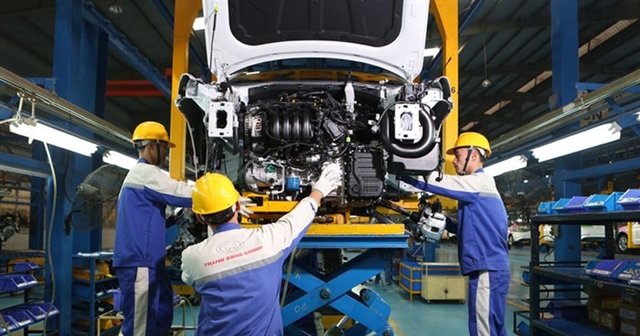 Vietnam's Industrial Production Index (IIP) in May increased by 11.2% over the previous month but decreased by 3.1% from the previous year, according to the General Statistics Office (GSO), the IIP in the first five months of this year has increased by 1% over the same period last year.
A number of industries saw IIP growth in the first five months compared to the same period last year. These include the manufacture of drugs, pharmaceutical chemicals and medicinal materials (25.9%); production of coke and refined petroleum products (12.9%); pulp and paper products (9.3 percent); and production of chemical products (9.1 percent).
A number of industries saw a sharp decline in IIP in the first five months, including support services (36.5%); repair, maintenance and installation of machinery and equipment (16.4%); production of motor vehicles (16.3 percent); manufacturing automobiles and motorbikes (15.6%); and beverage production (14.6 percent).
Vietnam's manufacturing sector recovered in May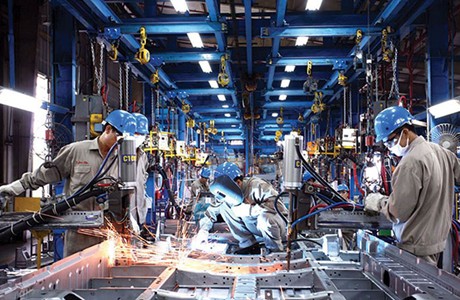 Vietnam's manufacturing industry witnessed a recovery with the Manufacturing Purchasing Management Index (PMI) increasing by ten points in May to 42.7 when the virus was controlled in Vietnam.
Industrial parks and EZs attracted US $ 4.3 billion in January-May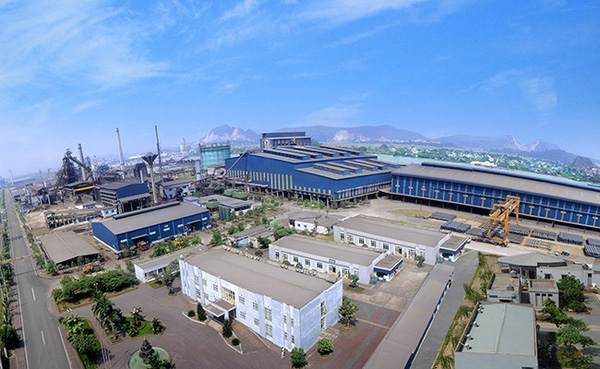 So far, there have been 9,850 FDI projects in IZs and EZs nationwide with a total registered capital of US $ 195 billion, more than 70% of which has been disbursed.
In addition, an amount of approximately VND 46 trillion (US $ 1.98 billion) in domestic investment was registered to pour into 295 projects in IZs and EZs in January-May, increasing the total number of projects. domestic investment up to 9,650 with a total registered capital of 2 dong. .3 million. The disbursement rate for domestic capital is about 45%.
Reports of the management boards of IZs and EZs showed that companies in the IZs and EZs tried to maintain production and business despite the impact of the COVID-19 pandemic, causing 8% of the year to reduce total revenue to $ 81 billion in the first five months of this year.
However, their export revenue increased by 4% to 58 billion USD and import revenue increased by 1.5% compared to 47 billion USD.
The digital economy is expected to account for 20% of GDP by 2025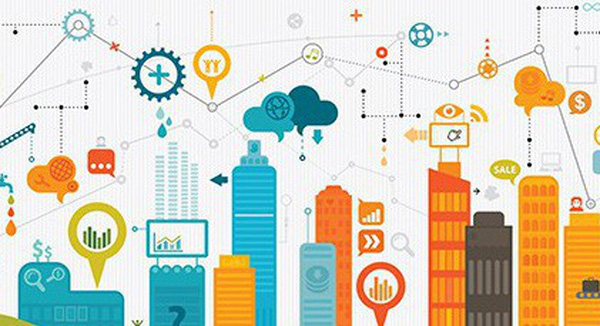 The digital economy is expected to account for 20% of the country's GDP by 2025 and at least 10% of each industry.
Vietnam also expects to be among the top 50 countries for the IT Development Index and the Global Competitiveness Index and one of the top 35 countries for the Global Innovation Index (GII).
The country is also seeking to secure a place among the top 35 in the EGDI rankings for the next decade.
Vietnam aims to have 10 localities with revenues of more than US $ 1 billion each from information and technology (IT) by 2025.
Vietnam's revenue from IT, electronics and telecommunications in 2019 reached US $ 112.5 billion, double that of 2015. The growth rate of the industry in the period 2015-19 was more than 26%, 4 times higher. GDP, contributed 53 trillion VND (2.1 billion USD) to the state budget last year. It creates jobs for more than a million people.
Vietnam's agriculture ranks in the top 15 most developed world
Vietnam will strive to be in the top 15 most developed countries in agriculture by 2030 with agricultural processing to rank in the top 10 in the world. A goal for Vietnam to become an extensive logistics and processing center of global agricultural trade.
Reform policies to promote the development of supporting industries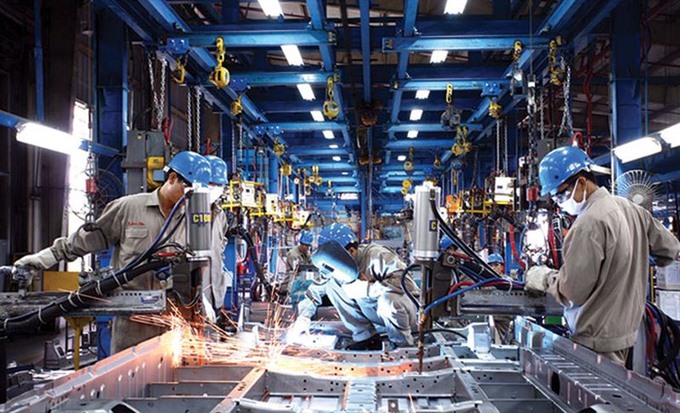 The ability to produce auxiliary products in the country has improved significantly in recent times, meeting 30-35% of the demand for components for the consumer electronics industry and about 40% for electronics.
Determining SI is a decisive factor in economic restructuring, improving productivity and labor skills, enhancing added value and competitiveness of products and quality of the economy, The General approved the master plan for SI development in 2020, with a vision to 2030.
Mechanisms and policies have been enacted and put into practice, promoting SI enterprises in Vietnam to develop in both quantity and quality and participate more deeply in the global production chain. Domestic SI companies now account for nearly 4.5% of total manufacturing enterprises, creating jobs for more than 600,000 employees.
Net revenue of Vietnam SI SI enterprises is estimated at 900 trillion dong (USD 38.78 billion) annually, contributing 11% of total revenue of the entire manufacturing industry.
Compiled from many sources by LOOKOFFICE
To read more economy news for business and investment in Vietnam, you can click here: https://lookoffice.vn/economy-business-investment/news/
For Foreign companies want to start or expand businesses and look for an office in Vietnam:
CONTACT US
We offer a free consultation to support you to find a suitable Office For Lease In Ho Chi Minh:
Phone: (+84) 398 716 459 – Available via Whatsapp/ Viber/ Zalo
Email: contact@lookoffice.vn
Facebook: https://www.facebook.com/lookoffice.vn/